Home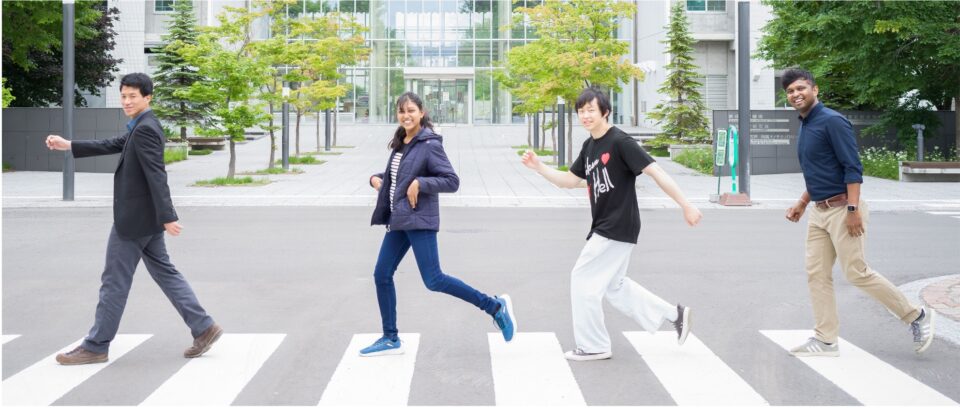 Important Note: This page is an archive version and has not been updated since February 2023. Please follow this link for the current version of The Huang Lab website.
Welcome to the Huang group at ICReDD, Hokkaido University!  We aim to develop exciting and impactful chemistry through interdisciplinary research.
Every molecule is created for a function! Our lab is interested in the preparation and exploration of organic molecules that bear specific functions.  The key strategy to achieving this goal is a combination of mechanism- and data-driven approaches.  Cutting-edge technology and knowledge in modern organic synthesis and computational chemistry are utilized to develop novel synthetic methodologies leading to new molecular structures.  Furthermore, concepts and practices of data science are implemented to guide our efforts in method development, catalyst design and understanding molecular functions.  Current research topics in our lab include transition metal catalysis and photo-responsive molecules.
News
2023.02 Indigos now switch in polymer films! Check out our collaborative paper in ChemSci, selected as the ChemSci Pick of the Week. (Link)
2022.08 We welcome Priya, joining us as a PhD student!
2022.04 Amit joined as a postdoctoral researcher, welcome!
2022.03 Our indigo mechanistic paper is published in CEJ, congrats Team Indigo!
2021.11 Welcome Kai, joining from the Sawamura lab as a joint PhD student.
2021.11 Our lab is established in Sapporo!
Access
Institute for Chemical Reaction Design and Discovery (ICReDD), Hokkaido University
Kita 21 Nishi 10, Kita-ku, Sapporo, Hokkaido, 001-0021, Japan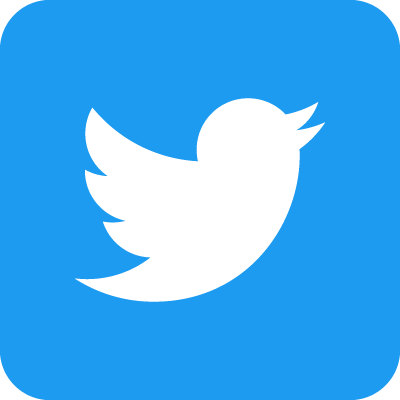 Connect with us on Twitter!
Dennis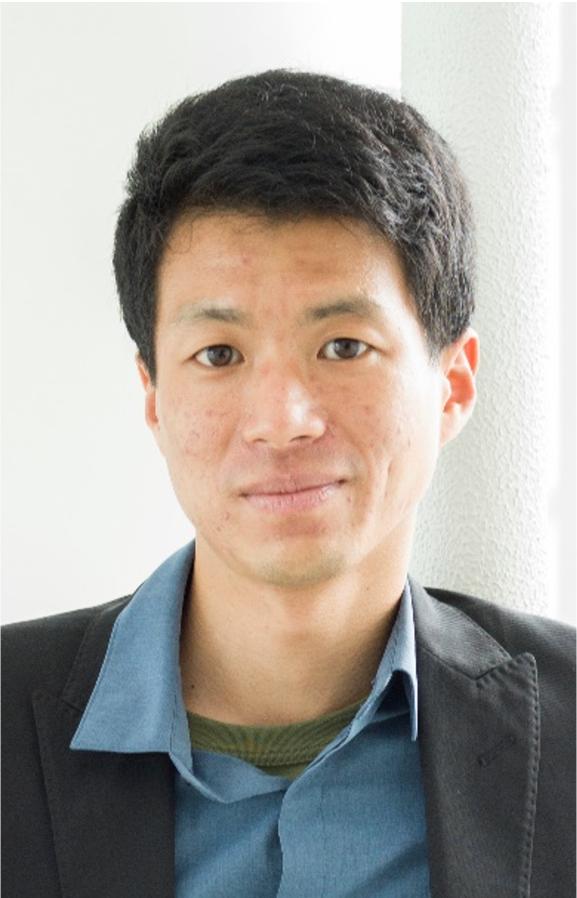 Dennis was born in Kaohsiung, Taiwan in 1988.  After high school, he moved to the United States and obtained his B.S. degree from Massachusetts Institute of Technology in 2010, where he conducted his undergraduate research with Prof. Rick Danheiser on total synthesis and during which he was an MIT-Japan MISTI Program Fellow at The University of Tokyo in 2009. He then joined the laboratory of Prof. Abigail Doyle at Princeton University for his PhD study, where in his thesis work he developed a class of electron-deficient olefin ligands for nickel catalyzed cross-coupling reactions. Upon completion of his PhD in 2015, he moved to Germany to work with Prof. Stefan Hecht as a Humboldt Postdoctoral Research Fellow at Humboldt-Universität zu Berlin, where he developed a series of photoswitches based on indigo compounds.  Afterwards, he returned home briefly for military service and a year of industrial work at ScinoPharm Taiwan.  In 2021, Dennis began his independent career at the Institute for Chemical Reaction Design and Discovery (ICReDD) of Hokkaido University in Sapporo, Japan.
CV (updated August 2022)
Email: dcyhuang AT icredd.hokudai.ac.jp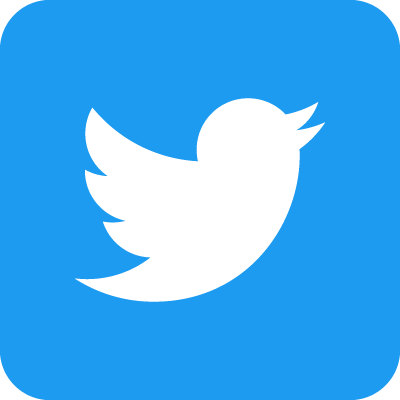 Connect on Twitter (@DCYHuang)
Team
Postdoctoral researchers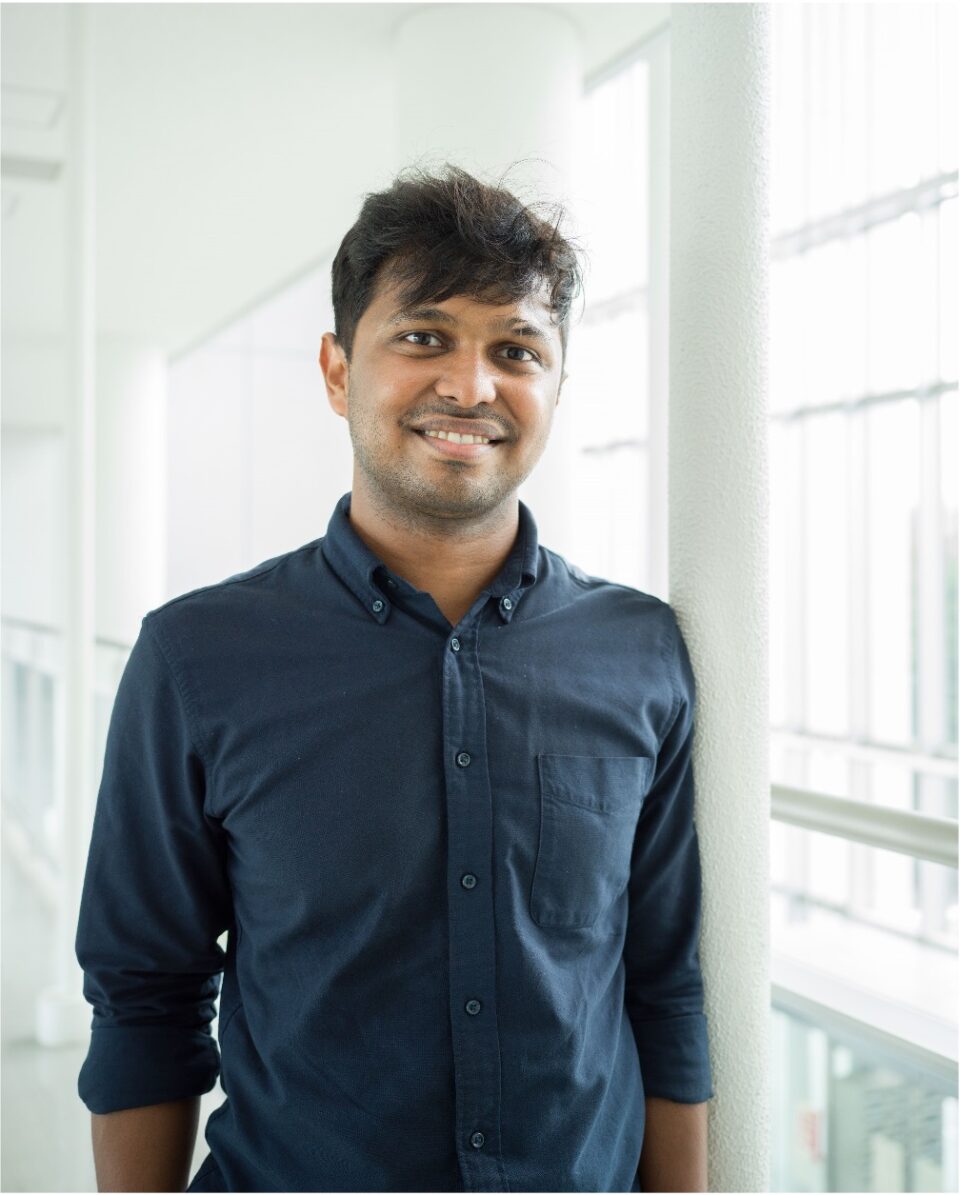 Amit Kumar Jaiswal
ICReDD Postdoctoral Scholar
Amit was born in New Delhi, India and raised in Kolkata (formerly Calcutta) where he completed his B.Sc. (Hons) in Chemistry at St Pauls` Cathedral Mission College under Calcutta University in 2013. Later, he finished his M.Sc. in Chemistry in 2015 at Pondicherry University, where he worked under Prof. N. Dastagiri Reddy on the development of main group Lewis acid complexes for the ring opening polymerization of cyclic esters and amide. In 2016, he started his PhD journey at National University of Singapore with Prof. Rowan Drury Young, where Amit was awarded an NUS Research Scholarship. His thesis work focused on the development of Lewis acid catalysis for the activation and functionalization of carbon-fluorine bonds. Outside of lab, Amit enjoys travelling and exploring different countries to learn about culture, history, art, cuisine and music. Besides enjoying reading, he is also a big fan of football.
Graduate students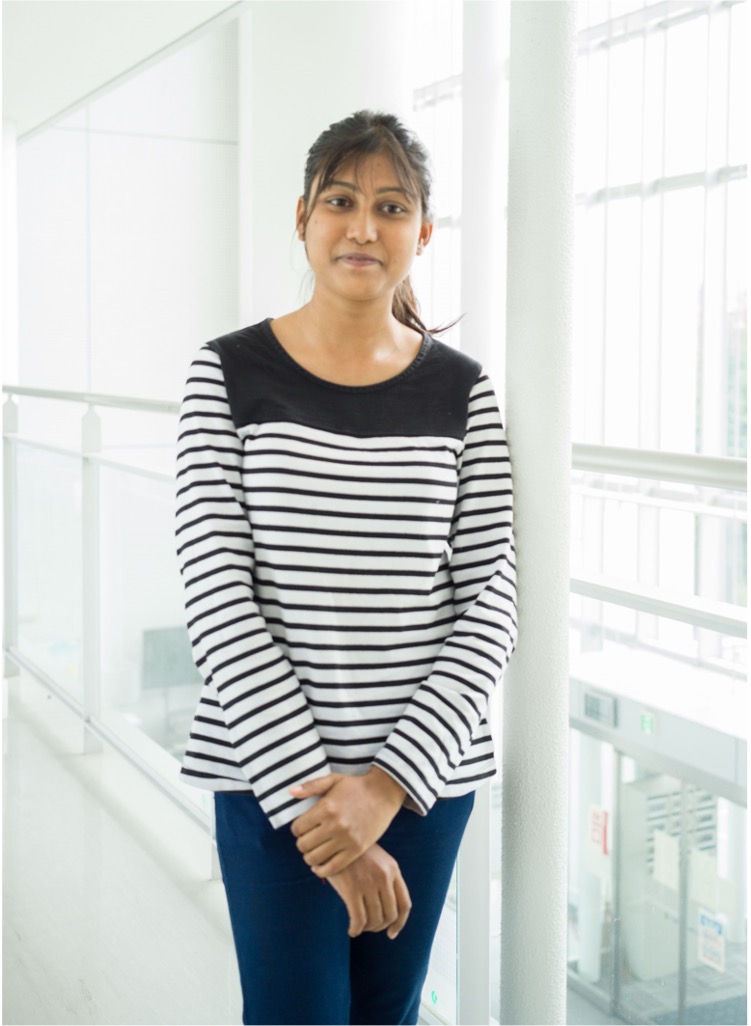 Priya Saha  
PhD Student
Priya has her roots in India: born in Assam and brought up in Kolkata, she completed her bachelor's and master's degrees from Banaras Hindu University in Varanasi, India.  After obtaining her master's degree, she joined industry at Integrated Product Development Organization, Dr. Reddys Laboratory in Hyderabad, India as an Active Pharmaceutical Ingredient Research and Development Scientist, where she worked on the projects of Empagliflozin, Apalutamide, and Obeticholic acid.  She then worked under the supervision of Prof. Maya Shankar Singh on the construction of carbocycles or heterocycles by employing α-enolic dithioesters, β-ketothioamides as well as their sister analogues.  Currently, she is a doctoral student at ICReDD, Hokkaido University, working in the field of photochemistry.  During her leisure time she enjoys painting and listening to music.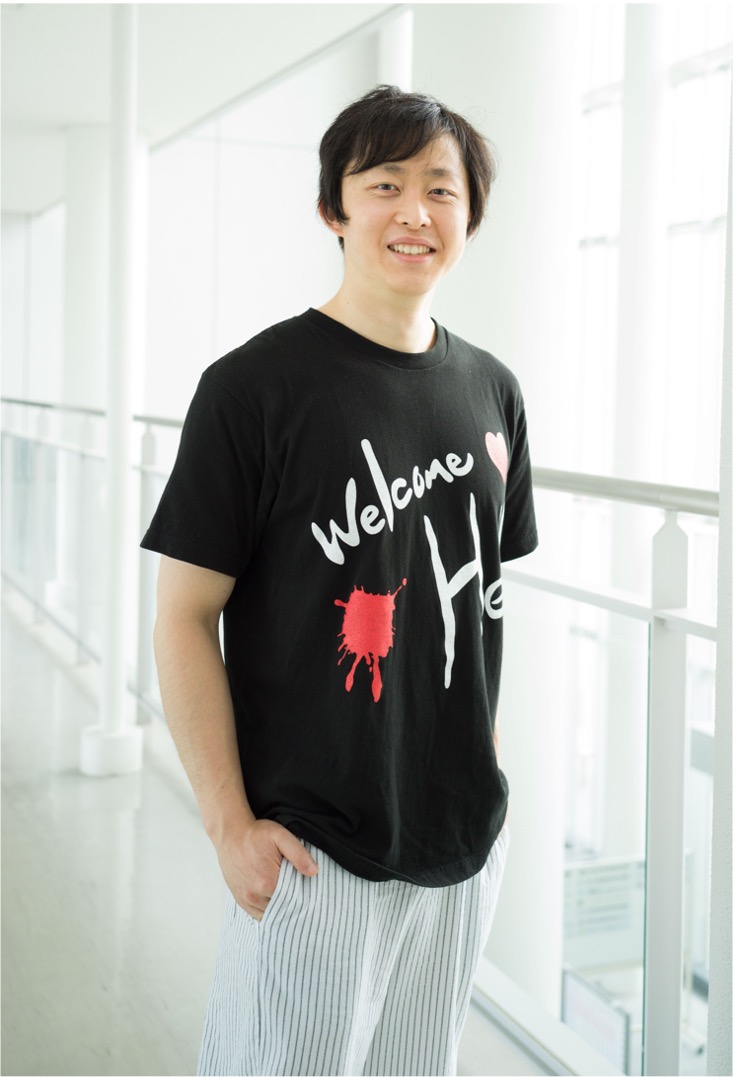 Kai Sun
Joint PhD student from Sawamura group
Bachelor students
Publications
2023
2. Kuntze, K.; Viljakka, J.; Virkki, M.; Huang, C.-Y.*; Hecht, S.*; Priimagi, A. * "Red-light photoswitching of indigos in polymer thin films" Chem. Sci. 2023, Just accepted (Link). (selected as ChemSci Pick of the Week)

2022
1. Budzák, S.; Jovaišaitė, J.; Huang, C.-Y.; Baronas, P.; Tulaitė, K.; Juršėnas, S.*; Jacquemin, D.*; Hecht, S.* "Mechanistic Insights into the Photoisomerization of N, N'-Disubstituted Indigos." Chem. Eur. J. 2022, 28, e202200496 (Link).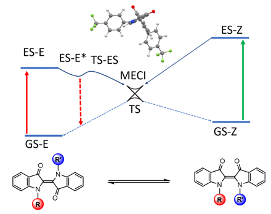 Previous publications
7. Kuan-Hsun Huang, Chung-Yang Huang, Tsung-Cheng Hu "Improved process for preparing osimertinib or a salt thereof." US20220185794A1, WO2022132046A1 (patent with ScinoPharm Taiwan, 2022)
6. Huang, C.-Y.; Bonasera, A.; Hristov, L.; Garmshausen, Y.; Schmidt, B. M.; Jacquemin, D.*; Hecht, S.* "N,N'-Disubstituted Indigos as Readily Available Red-Light Photoswitches with Tunable Thermal Half-Lives." J. Am. Chem. Soc., 2017, 139, 15205–15211.
5. Woods, B. P.; Orlandi, M.; Huang, C.-Y.; Sigman, M. S.*; Doyle, A. G.* "Nickel-Catalyzed Enantioselective Reductive Cross-Coupling of StyrenylAziridines." J. Am. Chem. Soc., 2017, 139, 5688–5691.
4. Huang, C.-Y.; Doyle, A. G.* "Electron-Deficient Olefin Ligands Enable Generation of Quaternary Carbons by Ni-Catalyzed Cross-Coupling." J. Am. Chem. Soc., 2015, 137, 5638–5641.
3. Huang, C.-Y.; Doyle, A. G.* "The Chemistry of Transition Metals with Three-Membered Ring Heterocycles." Chem. Rev., 2014, 114, 8153–8198.
2. Nielsen, D. K.; Huang, C.-Y.; Doyle, A. G.* "Directed Nickel-Catalyzed Negishi Cross-Coupling of Alkyl Aziridines." J. Am. Chem. Soc., 2013, 135, 13605–13609.
1. Huang, C.-Y.; Doyle, A. G.* "Nickel-Catalyzed Negishi Alkylations of Styrenyl Aziridines." J. Am. Chem. Soc., 2012, 134, 9541–9544.
Photos
2023.01 Bowei Research Conference in Taiwan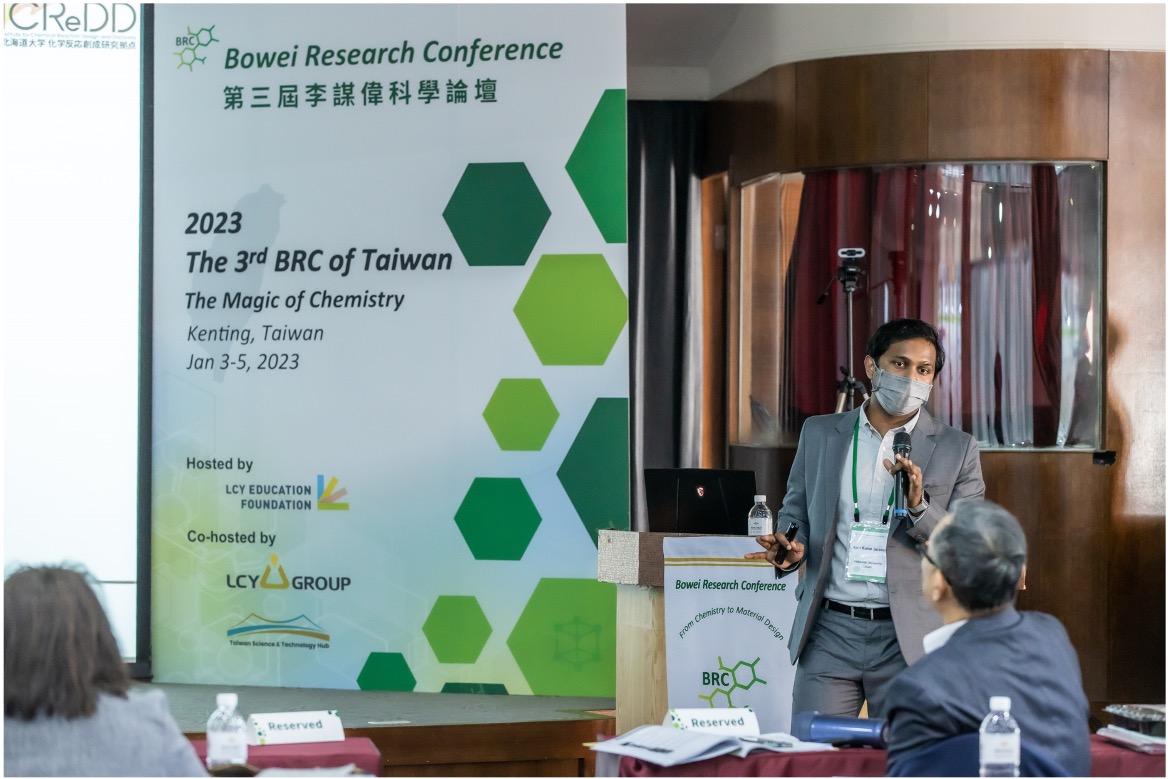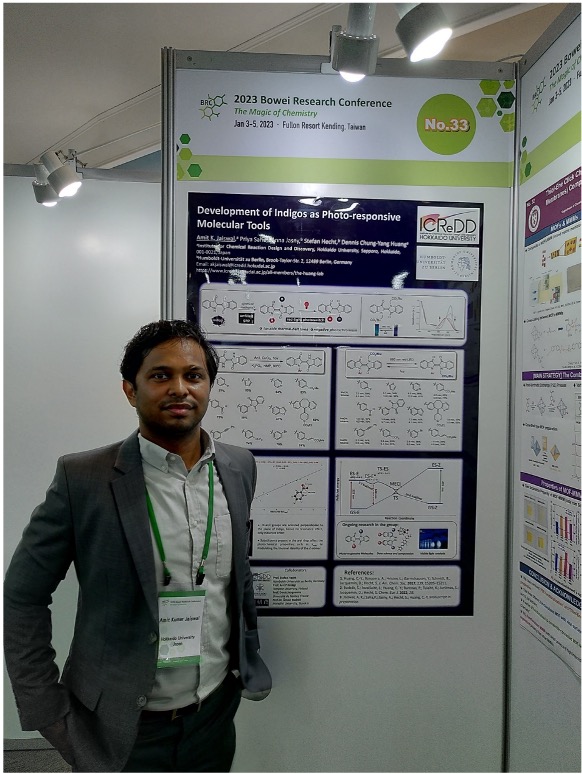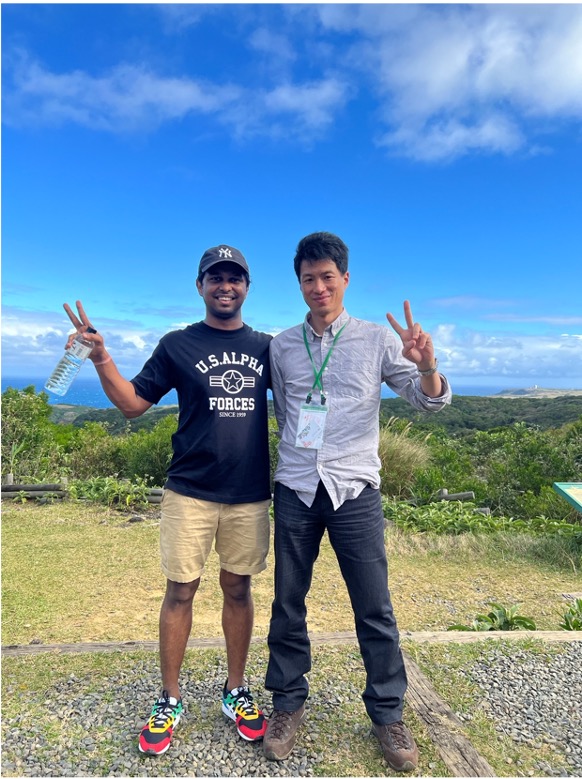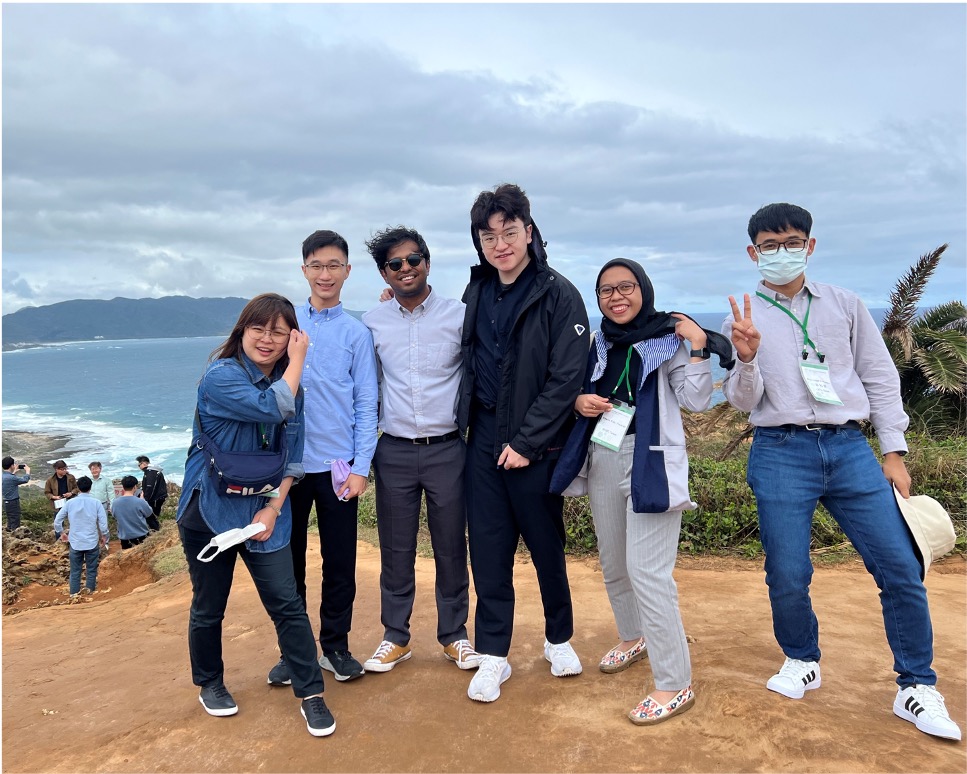 2022.12 Trip to Otaru and Holiday Dinner (with other ICReDD members)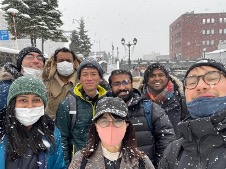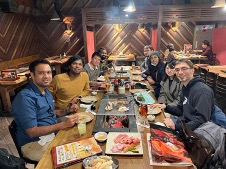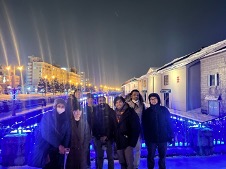 2022.07 Group Photos (PC: Nozomi Bando)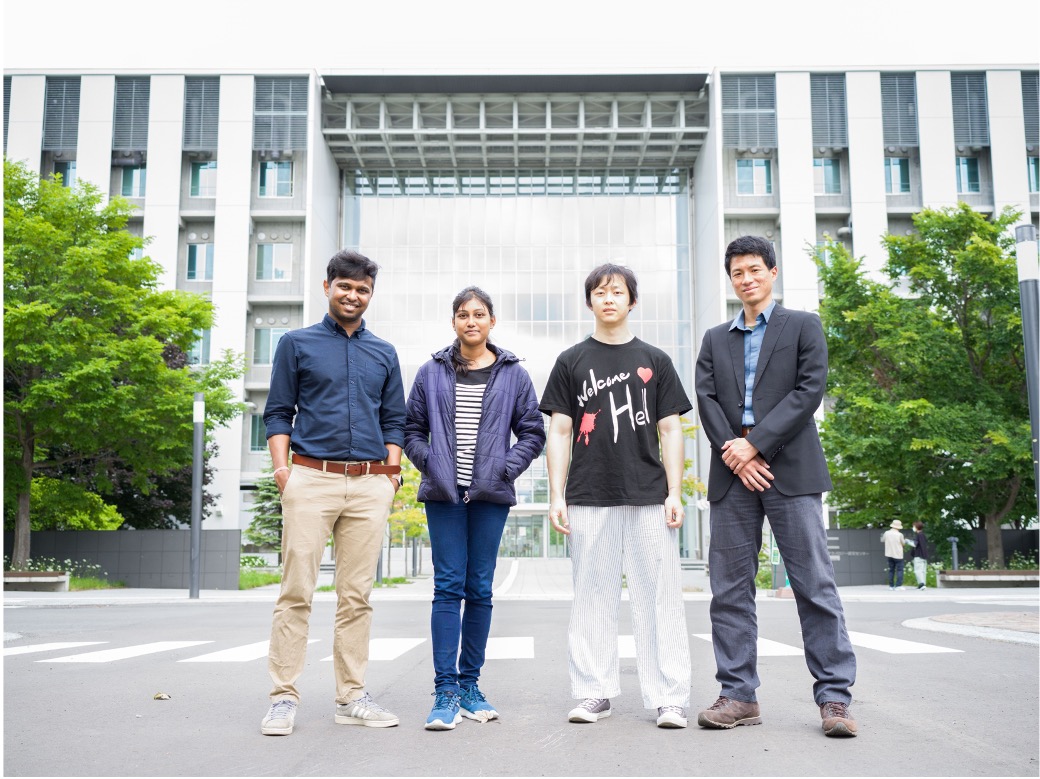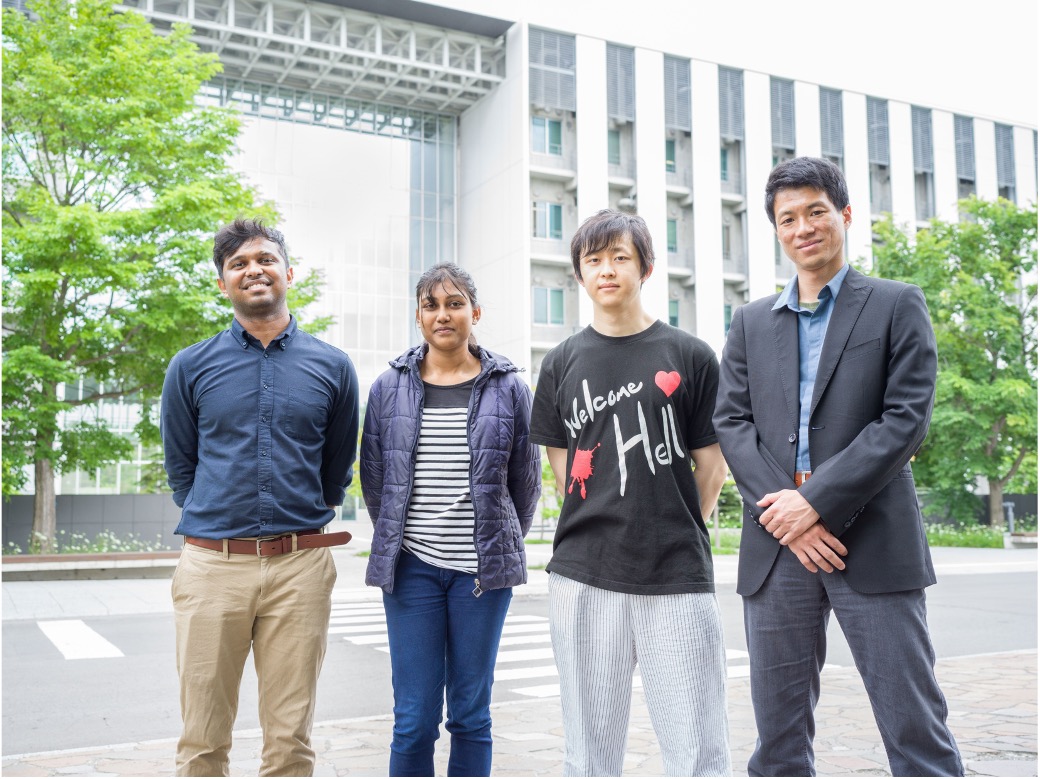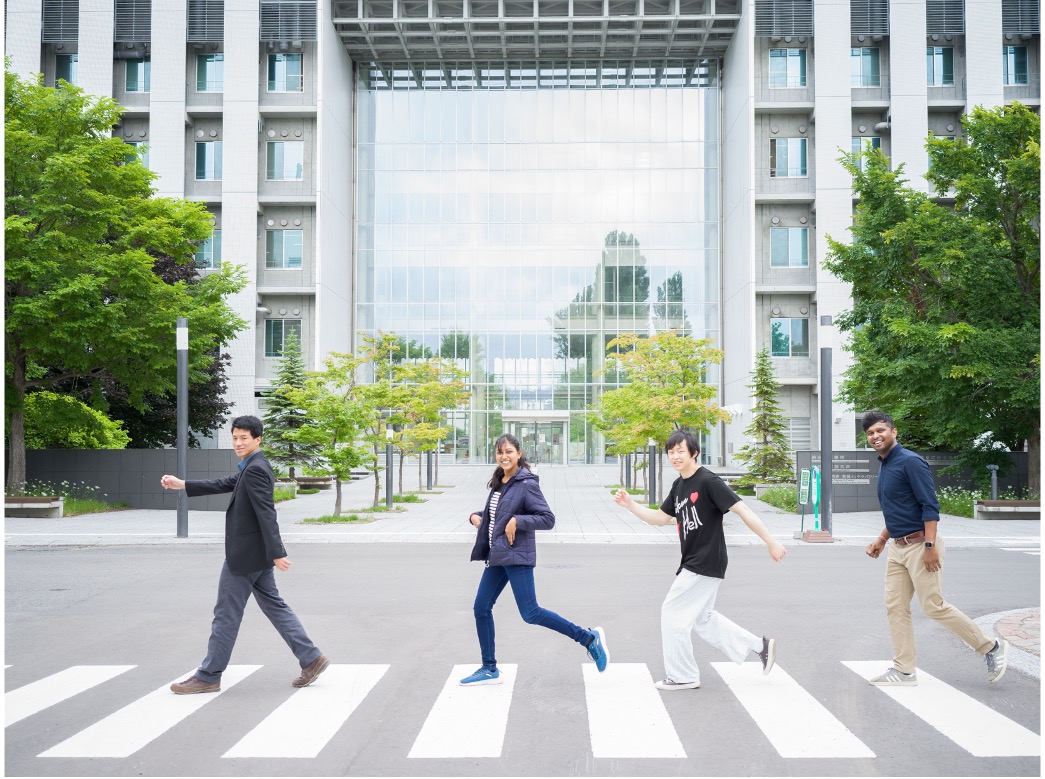 Opportunities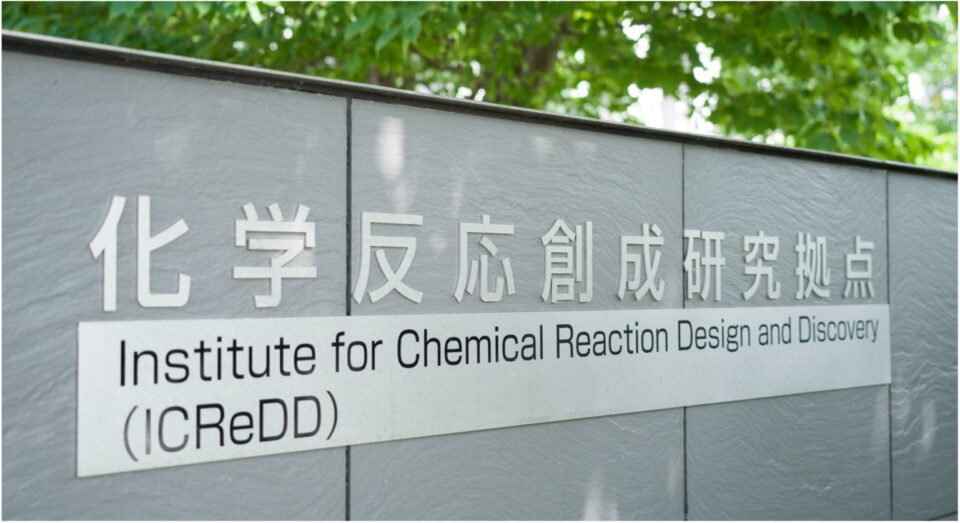 We are a young and dynamic team and welcome enthusiastic researchers to join us!  Please contact Dennis for more details.
For students interested in pursuing a PhD degree, please contact Dennis.
For researchers outside of Japan, please refer to JSPS postdoctoral fellowship.
For researchers from Germany, please refer to Feodor Lynen Research Fellowship.
For researchers from Taiwan, please refer to fellowship programs from MOST.