On Friday, June 16th, a ribbon-cutting ceremony was held to commemorate the formal opening of the new Institute for Chemical Reaction Design and Discovery (WPI-ICReDD) research building.
Located in the north campus area of Hokkaido University,  the new building (North Campus Research Building No. 8) is dedicated entirely for ICReDD research and was completed at the end of February 2023.
The new ICReDD building was designed with the "under one roof" concept, in which researchers from different fields gather in one place, enabling them to work in close concert with each other. This design is expected to further accelerate fusion research at ICReDD. Additionally, the new building was designed with the environment in mind, realizing over a 50% reduction in energy usage compared to conventional facilities. 
The ceremony opened with remarks from Hokkaido University President Kiyohiro Houkin, followed by a congratulatory address from the Minister of Education, Culture, Science and Technology, which was read on her behalf by Shin Okuno, the Deputy Director-General of the Research Promotion Bureau of the Ministry of Education, Culture, Science and Technology. Additionally, a congratulatory address was given by World Premier International Research Center Initiative (WPI) Program Director Akira Ukawa.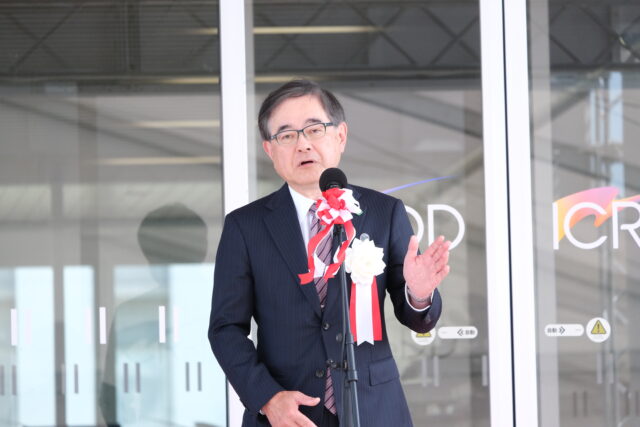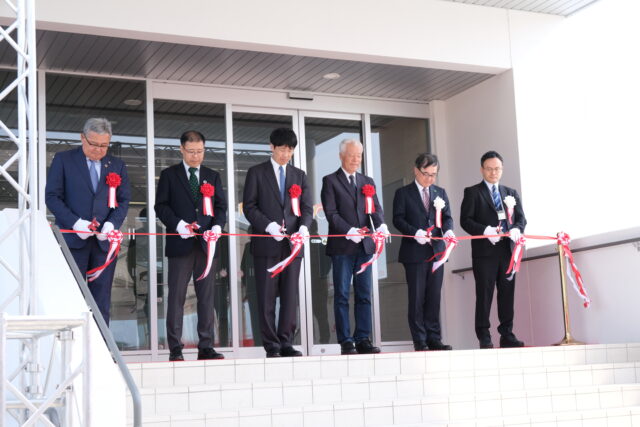 Following the ceremony, attendees were taken on a tour of the new building. Staff and researchers provided explanations of special architectural design characteristics, experimental labs, and cutting-edge equipment. The Fusion Research Office, a particularly unique feature of the building, caught the interest of attendees. This office spans two floors and houses around 100 researchers from different fields, allowing them to overcome barriers between their different fields.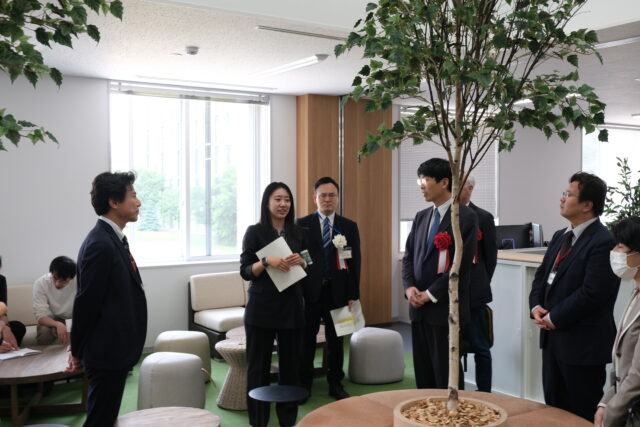 Finally, ICReDD Director Satoshi Maeda gave closing remarks and ended the event on an inspiring note.