ICReDD welcomed hundreds of guests on Saturday, June 3rd as part of a joint open campus event held in cooperation with the Institute for Catalysis (ICAT), Global Facility Center (GFC), Research Institute for Electronic Science, Institute of Low Temperature Science, Institute for Genetic Medicine, and Slavic-Eurasian Research Center.
Bicycle taxis were available to make it easy for guests to come to the north end of campus.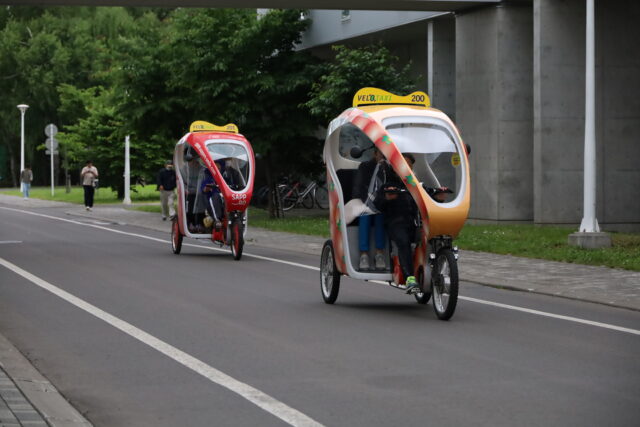 At the entrance hall of the Creative Research Building, children and adults alike were able to experience science first-hand at interactive booths set up by ICReDD, ICAT, and GFC.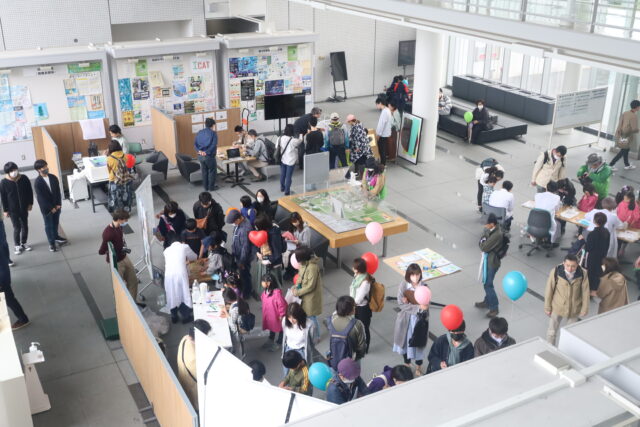 Our slime making booth proved to be a big hit with the children! Our staff also had plenty of fun helping around 250 people make slime!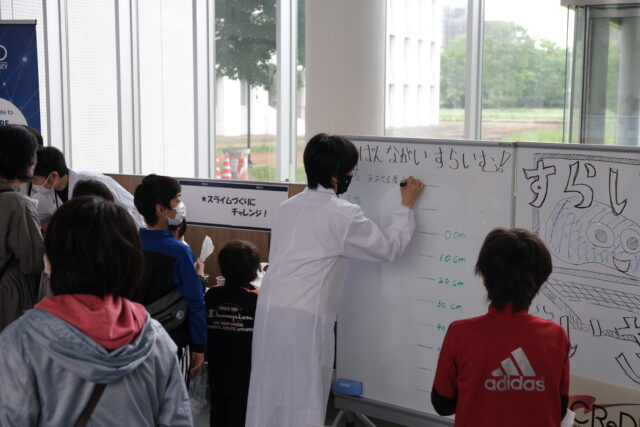 Attendees could also learn about computational chemistry at our booth where they were able to construct molecules themselves in a computer program.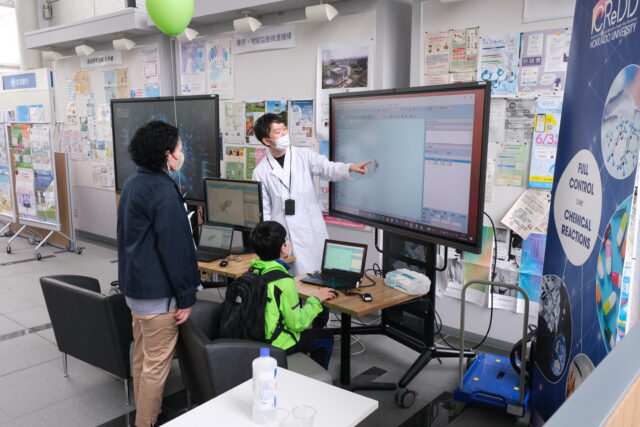 Our educational news poster, The CATALYST, and our periodic table pen stand was also a big hit with those who visited. (Pen stand instructions)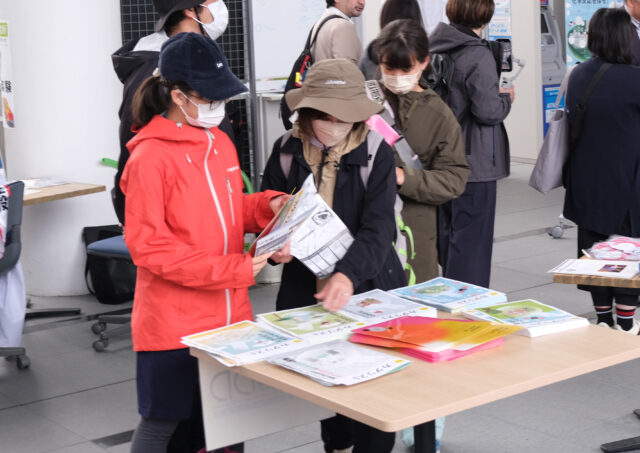 In addition the interactive booths, a series of science talks by professors from ICReDD, the Institute for Catalysis, and the Research Institute for Electronic Science was held in the nearby cafeteria, Restaurant Poplar.
Professor Hasegawa from ICReDD dressed up as a Gryffindor as he explained the magic of chemistry and luminescence.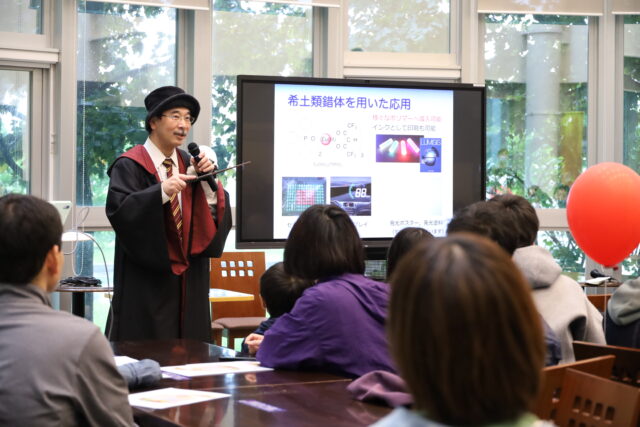 A huge thanks to everybody that stopped by the event and helped make it a huge success! We look forward to seeing you again next year!