On June 29, H.E. Mr. Jean-Eric Paquet, Ambassador of the Delegation of the European Union to Japan visited ICReDD.
After the lecture for students and faculty members held on the same day in the Akira Suzuki Hall of the Frontier Research in Applied Sciences Building, Ambassador Paquet and his delegates moved to the Materials Engineering and Chemistry Building of the Faculty of Engineering led by ICReDD PI Prof. Yasuchika Hasegawa.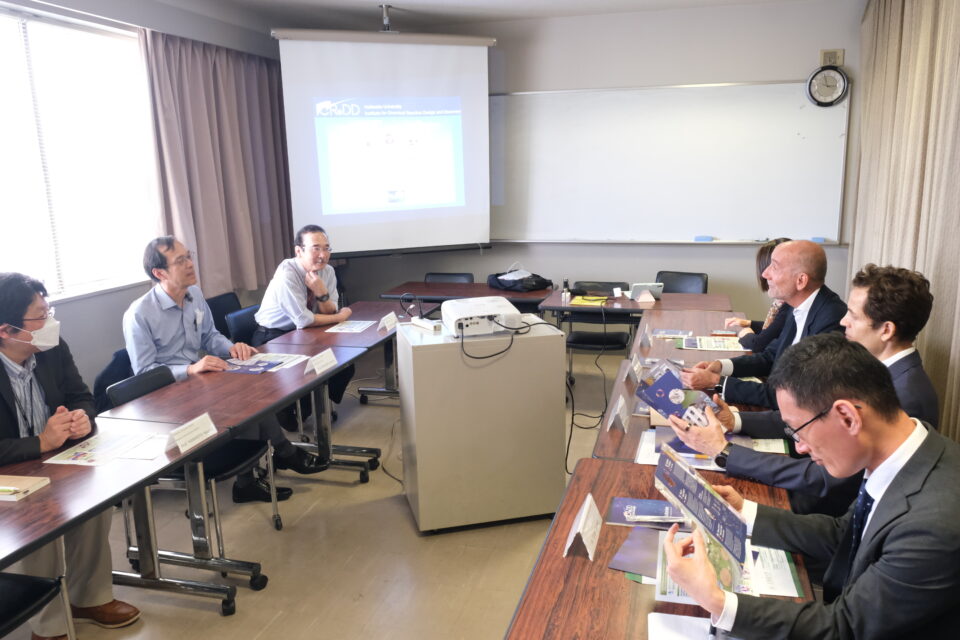 At the meeting, ICReDD Executive Director Koichiro Ishimori and Research Administrative Director Yasunori Yamamoto gave an overview of ICReDD, and Prof. Hasegawa introduced the latest research of his group and others at ICReDD.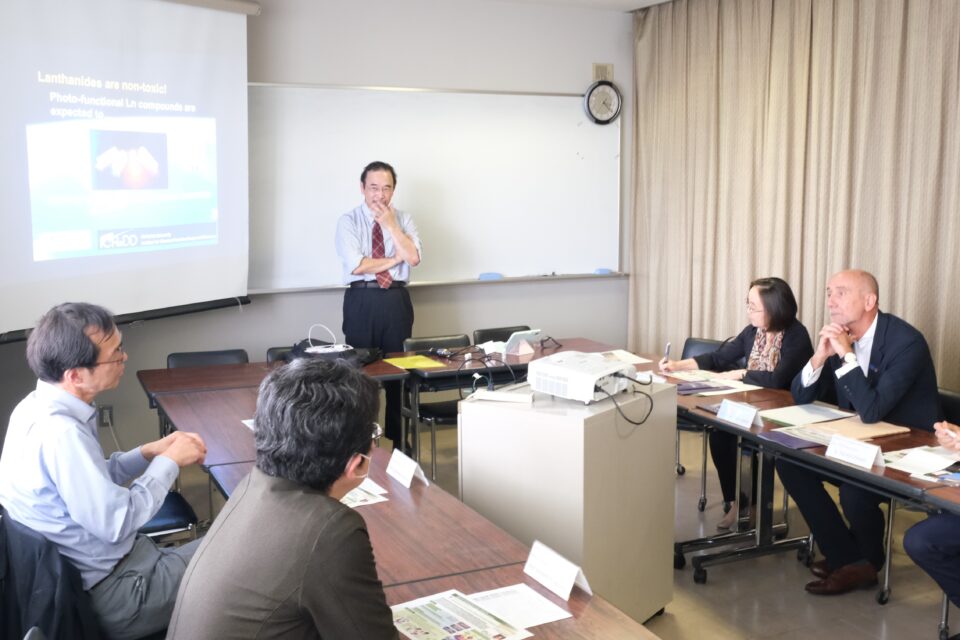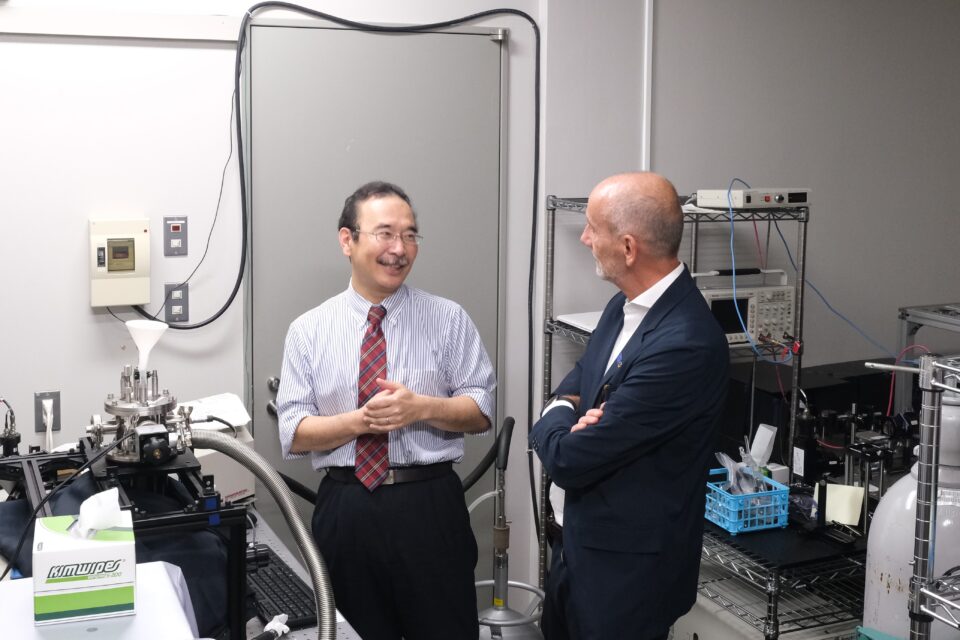 Due to time constraints, we were not able to introduce the new ICReDD building on the North Campus. However, we were able to have a meaningful exchange of views on cooperation between Japanese and European universities and research institutions.