A group of students from Ishikari City, ranging from late elementary to high school students, visited ICReDD's facilities August 10th as a part of the "science tour" activities organized by "Science Eye", a volunteer group of six honorary professors of Hokkaido University.
Students were shown around by Professor Yasuhide Inokuma and Assistant Professor Yuki Ide. Students toured ICReDD's many labs, learning about the high-tech scientific instruments. The group also had the rare chance to visit the server room that houses our supercomputers.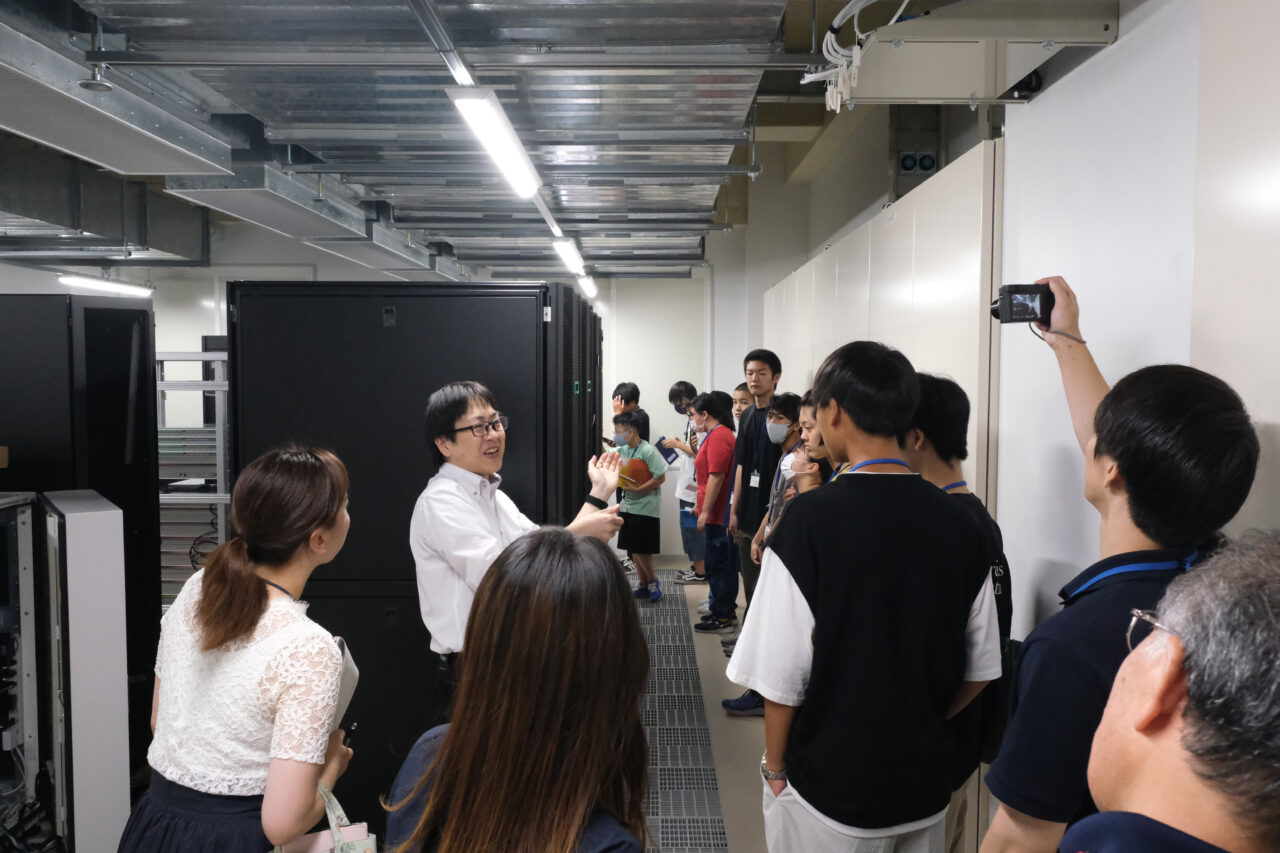 Professor Inokuma first showed how chemistry used to be done in the past, and then he explained how ICReDD is using advanced technology, such as our automated synthesis robots and artificial intelligence, to pioneer an efficient, new way of developing chemical reactions.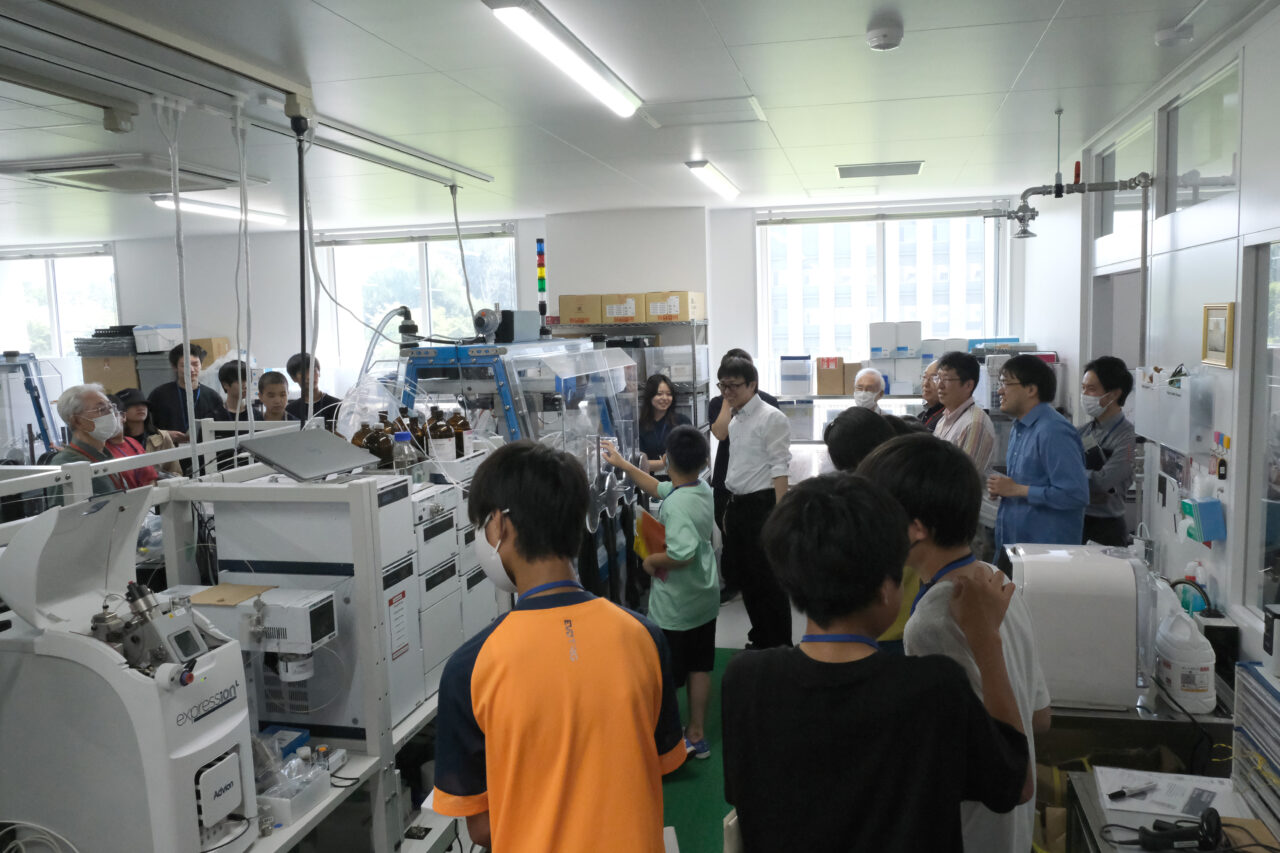 During a break in the tour, students were able to relax in the Fusion Research Office's atrium area. There they participated in an activity comparing their ability to distinguish sugar and salt with the ability of artificial intelligence to do the same task. ICReDD recently developed a machine learning model that can accurately determine the ratio of salt and sugar in a mixture of the two. Students had fun using their eyes to guess the ratio in a series of photos to see if they could beat the AI.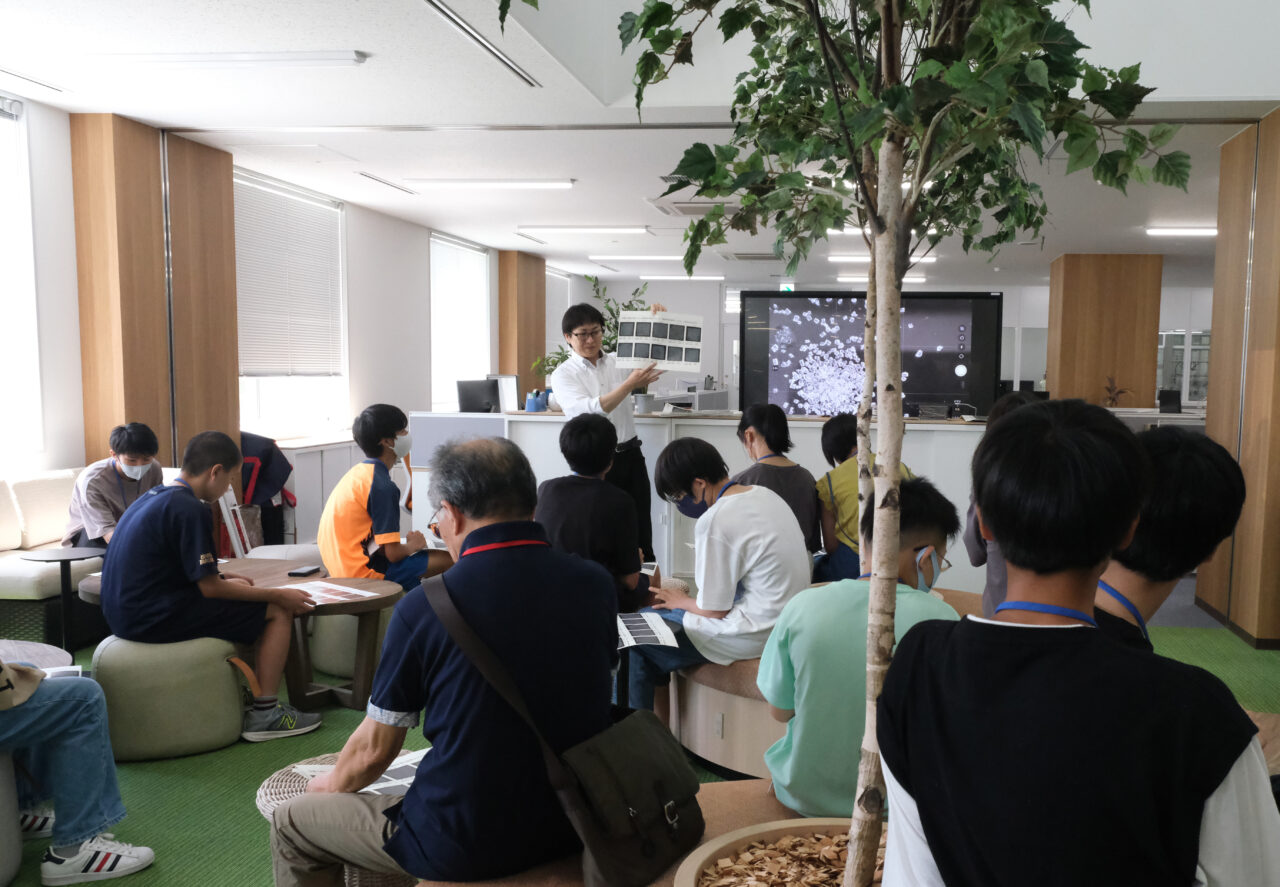 The comments from students at the end of the tour showed a great enthusiasm for science and we hope they return in the future as students at Hokkaido University and researchers at ICReDD!